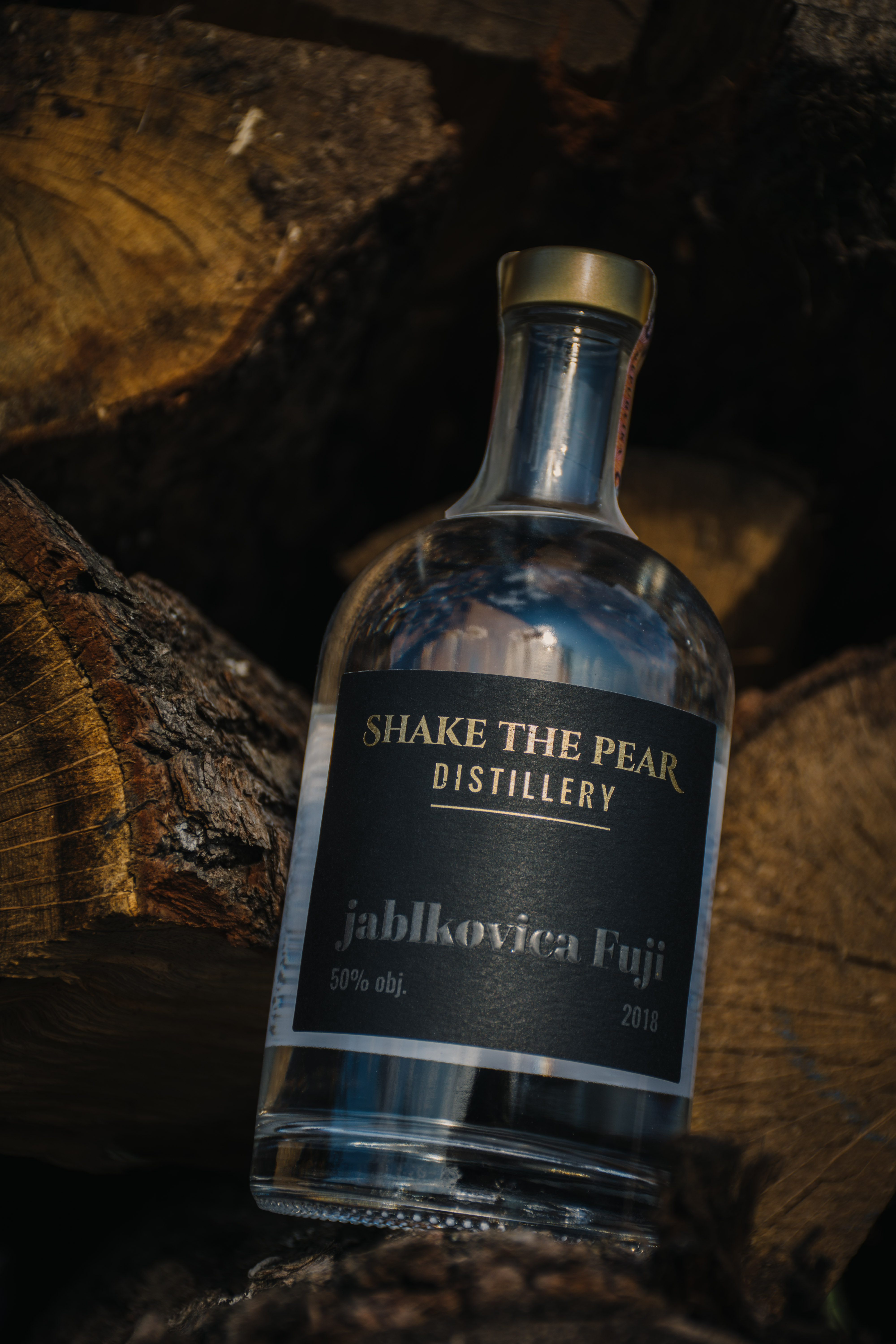 Apple brandy from organic Fuji apples
It's made from apples harvested in 2018. These apples were left to ferment for 10 months and the result is a beautiful distillate. Well, at least that's how we imagine it if its flavour could be made into a painting. Our organic apples come from local organic orchard located in a neighbouring village. When one thinks about apple brandy, they usually imagine calvados; however, calvados is a very different alcohol. Our apple brandy wasn't matured in oak barrels (someone could jokingly say it didn't need to be😊) as the bouquet is full of apple aromas already, the taste is very smooth with strong apple notes and the aftertaste is full of apple sweetness. We recommend to drink our apple brandy as a welcome drink, or an aperitif, or a digestif. We are sure that your visitors will want to drink more than just one glass😊 At the moment we are fermenting apples from season 2019 – Fuji apples and now also Braeburn apples. We are all looking forward to distilling and tasting these and comparing them to season 2018.
More Photos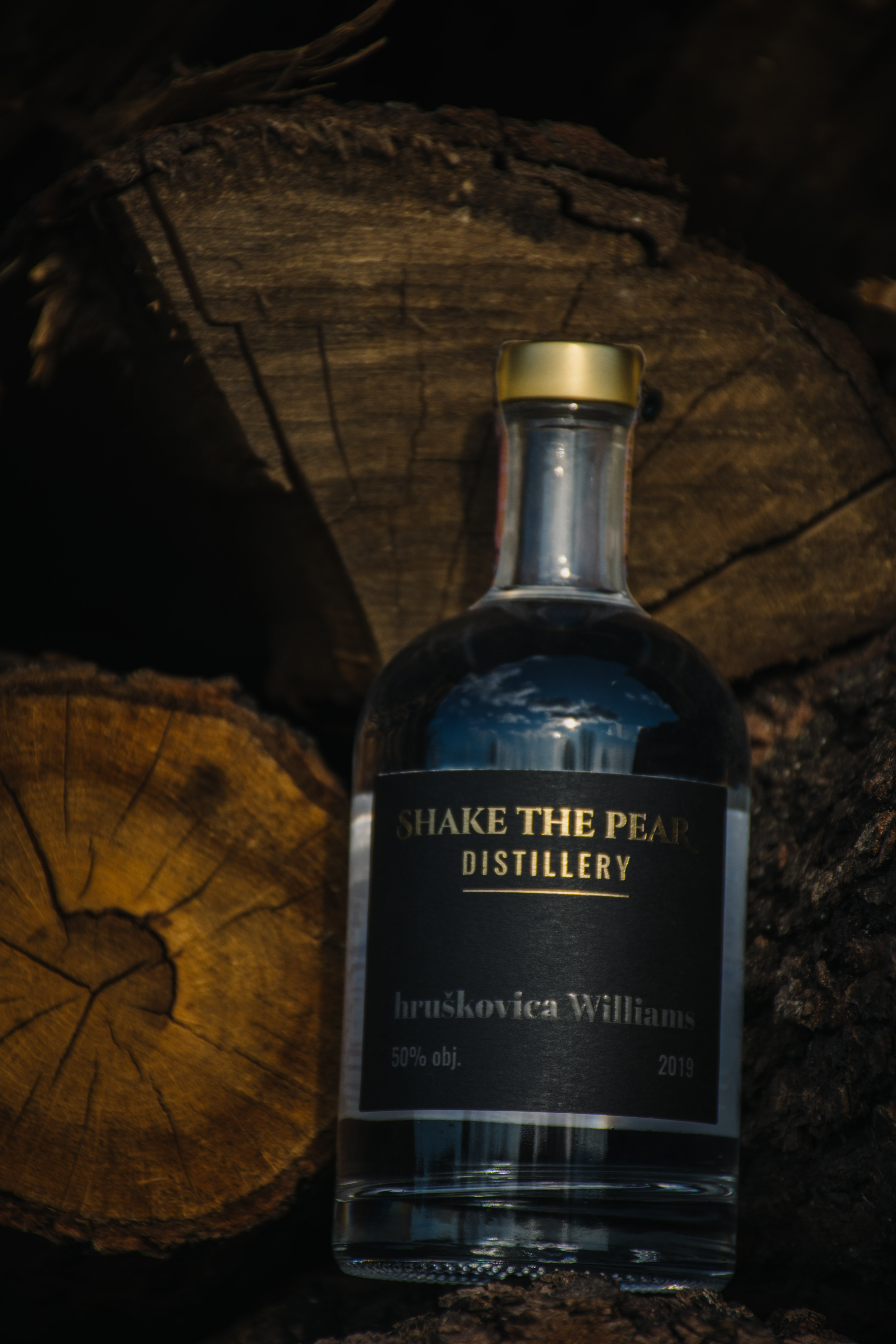 Pear Williams brandy
It's made from pears from our family orchard. Our pears ripened to beautiful yellow colour this year and we could even say that they were falling themselves into the fermenting barrels once the pear tree was shaken 😊 (that's how we recognize that a pear is ripe for picking – it is ready to fall off a tree). Pear Williams brandy is our flagship product as our whole story started with pears. Pear Williams brandy is a favourite alcohol of our bearded master distiller, so hopefully also you will enjoy it as much as he does. His favourite way to enjoy Pear Williams brandy is to sip it with his afternoon coffee sitting on a terrace looking at his garden.
Some of the products are only produced in small batches, so they can only be tasted when visiting us in person.
Apple brandy from organic Jonagold apples

– not as strong a bouquet as Fuji Apple brandy, but equally smooth taste and nice sweet finish.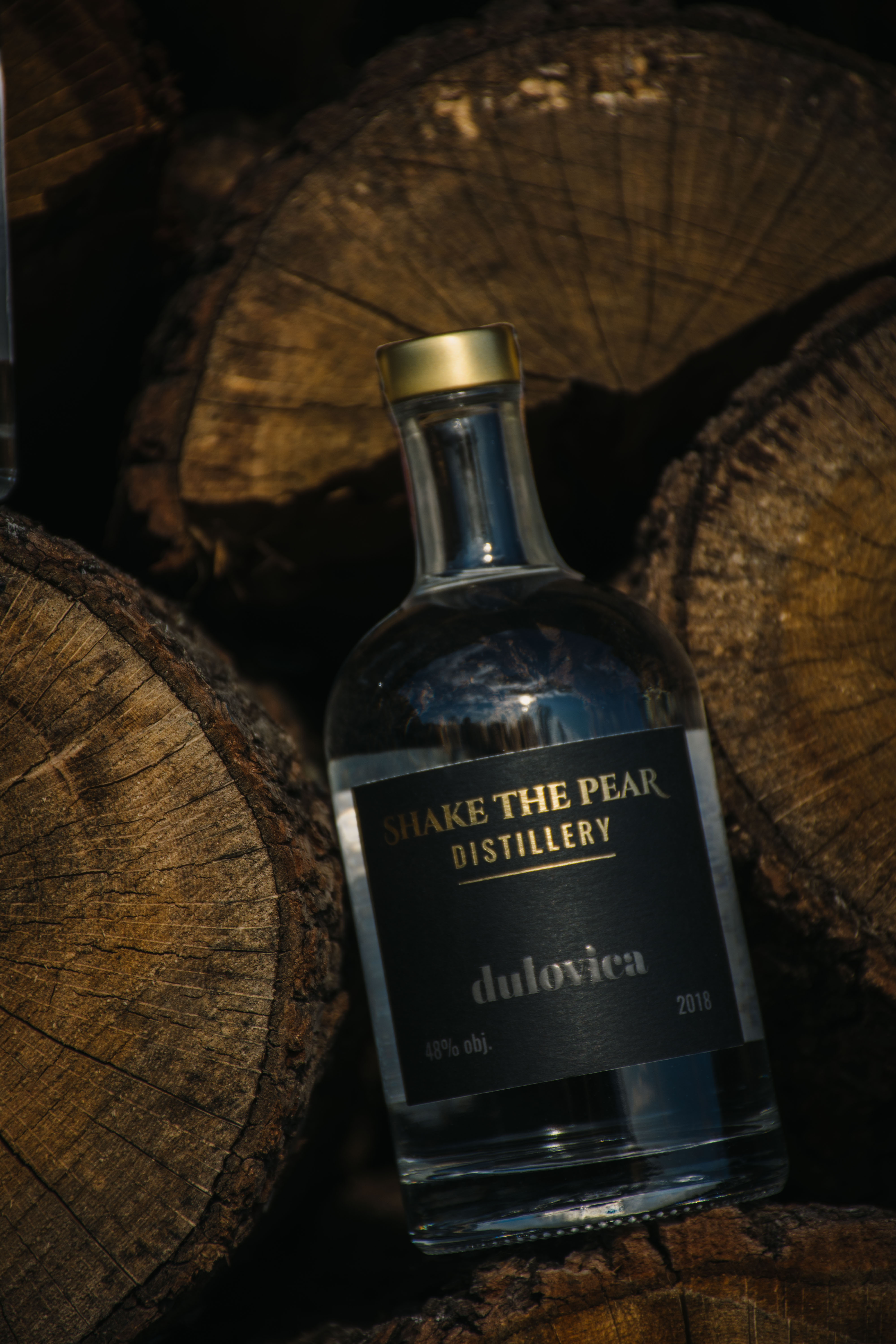 Quince brandy

It's made from quince grown in our garden. Very fragrant with delicate smooth taste. You probably didn't know that quince can taste this nice 😊.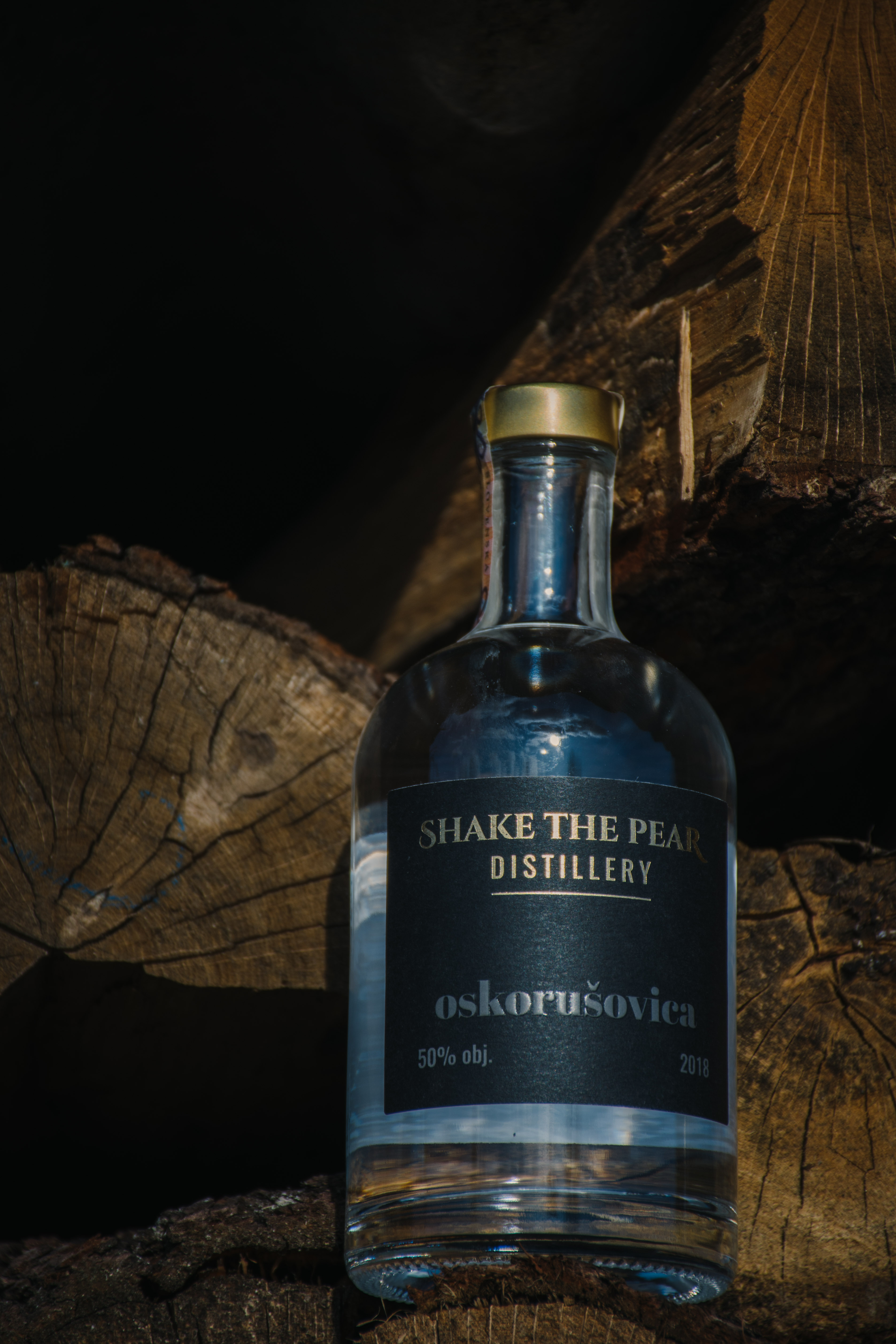 Sorb-tree-fruit brandy
Made from fruits from sorb tree, in Latin the tree name is Sorbus domestica – this is the scarcest fruit distillate there is (and most expensive among our products as well).
Has a very nice bouquet full of bitter almond fragrance and smooth taste with notes of almons and pleasant bitterness of dark chocolate. Probably the most efficient digestif you will ever try.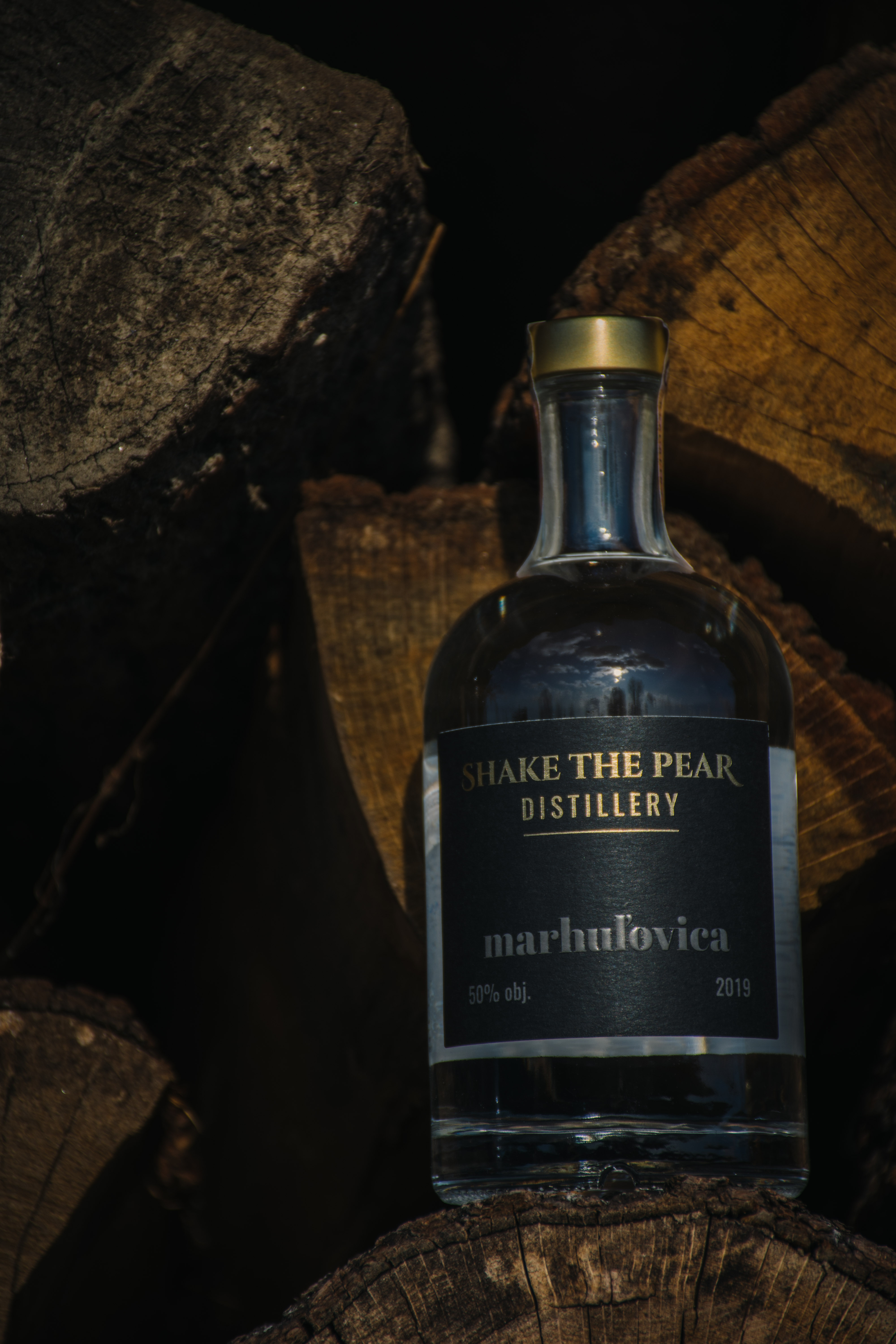 Apricot brandy

has a very nice bouquet of apricot jam and beautifully structured taste that feels like biting into a ripe apricot. The taste is actually so good that we feel it deserves a poem and we look forward to hearing your verses once you try it 😊.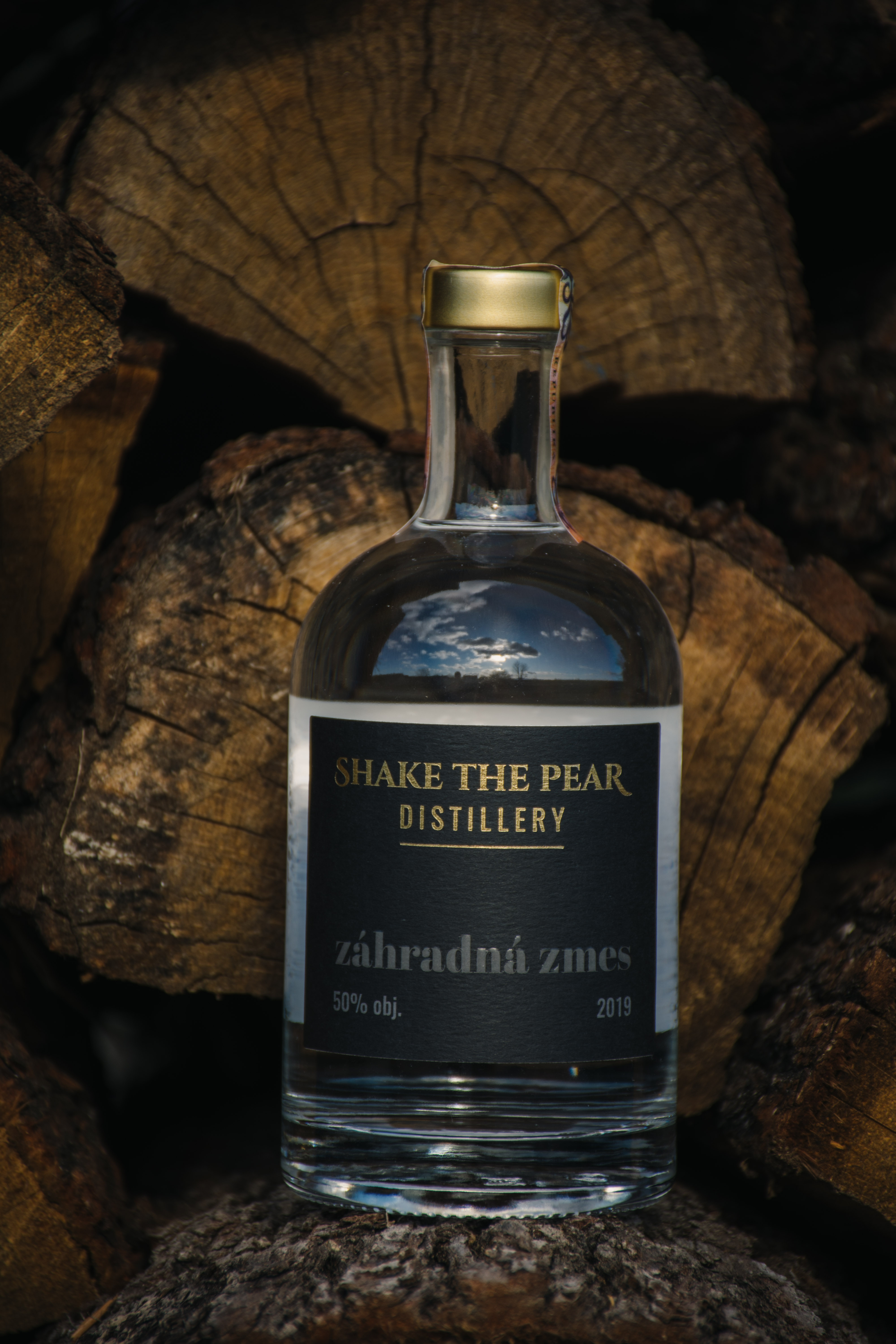 "Garden mix" brandy

made from different fruits grown in our garden. Distillate from season 2019 was made from 15 different kinds of fruits. We wonder how many of them can you say when you try?



R&D pipeline

Apple brandy from organic Braeburn apples


…